Back to Virtue Index

Obuwombeefu ♫ (Modesty)
Obuwombeefu y'embeera ey'okwekakasa okw'omunda n'okweewa ekitiibwa, etuyamba okweyagalira mu bye tusobodde okutuukako nga tetwefudde bakitalo nnyo.



(Modesty is a sense of quiet confidence and self respect, which allows us to enjoy our accomplishments without inflating our self-importance.)

Tekitwetaagisa kwewaana oba okukola eby'okuwaanibwa.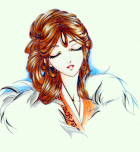 (We have no need to brag or attract attention.)

Tukimanyi nti tuli bamuwendo nga bwe tuli.



(We know we are worthy just as we are.)

Tussa ekitiibwa mu mibiri gyaffe nga tetugijaajaamya.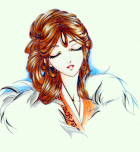 (We have a sense of respectful privacy about our bodies.)

Tulina ebiruubirirwa ebisaanidde ebitukwatako ffe fennyini.



(We have reasonable expectations of ourselves.)

Tulwanyisa ebiruubirirwa bye twegwanyiza naye nga tebisaanidde.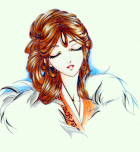 (We resist unreasonable expectations of our selves.)

Tulwanyisa okusikirizibwa okw'okukola ennyo ne tuyita ne weetwandikomye.



(We resist the drive to overdo.)

Obuwombeefu butuyamba okukkiriza okwebazibwa wamu n'okusiimibwa.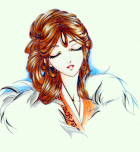 (Modesty allows us to accept praise with gratitude.)

Tetukirabamu mugaso okwewanika waggulu okussukuluma ku balala.



(We have no need to raise ourselves above others.)

Tugabana ekitiibwa.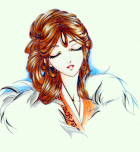 (We share glory.)

Tusiima ebirabo bye tulina era tussa ekitiibwa mu birabo abalala bye balina.



(We are grateful for the gifts we have, and we honour the gifts others have too.)

====

"Olina obulabo obutonotono bungi ddala n'obulongoofu, naye tewali kyetaagisa kubwanika, kubanga amalala amangi goonoona kagezimu nnyo asingira ddala. Tewali kabi kanene nti ttalanta yennyini oba obulongoofu bujja kubuusibwa amaaso okumala ebbanga eddene, naye eddagala ery'amaanyi gonna bwe buwombeefu"



("You have a good many little gifts and virtues, but there is no need of parading them, for conceit spoils the finest genius. There is no much danger that real talent or goodness will be overlooked long, and the great charm of all power is modesty.")
Max Alcott

Empisa y'Obuwombeefu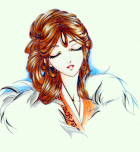 (The Practice of Modesty)

Ndi musanyufu okubeera nga bwe ndi.



(I am comfortable being who I am.)

Tekineetaagisa kuzimbulikusa mugaso gwange.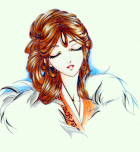 (I have no need to exaggerate my importance.)

Omubiri gwange nguwa ekitiibwa.



(I treat my body with respect.)

Neewala okukola ennyo n'empisa we nandikomye.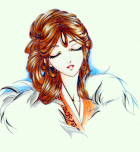 (I refuse to overdo.)

Nsiimye olw'ebiruubirirwa byange bye ntuuseeko.



(I am simply grateful for my accomplishments.)

Nsiima abanyambyeeko okutuuka kubuwanguzi.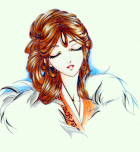 (I share credit for success.)

Neebaza ku lw'ekirabo ky'Obuwombeefu. Kinzijukiza nti neemala.



(I am thankful for the gift of Modesty. It reminds me that I am enough.)


Back to Virtue Index