Back to Virtue Index

Obugumiikiriza ♫ (Perseverance)
Bwe tutegeera obulungi gye tulaga, tetuwunjawunja ebbanga lyonna, emiziziko ne bwe gimerukawo okutuziya.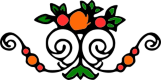 (Once we discern our true direction, we stay the course for however long it takes, regardless of the obstacles that arise.)

Obuyiiya bwe butuluŋŋamya, tukola omulimu ogwetaagisa okutuusa lwe buvaamu ebibala.



(When creativity inspires us, we do the work required to bring it to fruition.)

Mu bugumiikiriza, tugoberera ebiruubirirwa byaffe, nga tuli banywevu era tetubiggyeko maaso.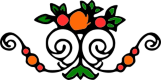 (We patiently pursue our goals, remaining steadfast and focused.)

Twewaliriza ne tunywerera ku mulimu okutuusa nga guwedde.



(We persist with a task until it is completed.)

Abantu bayinza okutwesiga okumaliriza ekyo kye tubeera tutandise.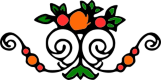 (People can trust us to finish what we start.)

Enkolagana yaffe n'abantu bw'egezesebwa, tubeera n'obumalirivu okugonjoola ebibeera bisobye.



(When our relationships are tested, we have the commitment to work things through. )

Tubeera bamalirivu okutuuka ku buwanguzi.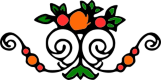 (We are determined to succeed.)

====

"Tolekeraawo kugezaako okukola ekyo ky'oyagalira ddala okukola. Awabeera okwagala wamu n'okuluŋŋamizibwa, sirowooza nti oyinza okulemererwa."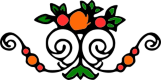 ("Just don't give up trying to do what you really want to do. Where there is love and inspiration, I don't think you can go wrong")
ELLA FITZGERALD

Empisa ez'Obugumiikiriza



(The Practice of Perseverance)

Nnina amaanyi ag'okutegeera ekigendererwa.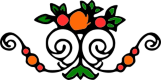 (I have a strong sense of purpose.)

Nnina obuvumu obw'okuvvuunuka ebizibu.



(I have the will to overcome obstacles.)

Neeweerayo ddala ku ekyo kye njagala okukola.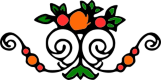 (I remain committed to what I want to do.)

Mbeera mumalirivu okumaliriza ekyo kye mbeera ntandise.



(I am determined to finish what I start.)

Ndi mwesigwa mu nkolagana yange n'abantu abalala.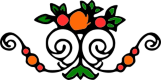 (I am trustworthy in my relationships. )

Nkola buli ekisoboka obutava ku mulamwa.



(I do what it takes to stay on course.)

Neebaza olw'ekirabo eky'obugumiikiriza. Kimpa amaanyi agatambuza obulamu bwange.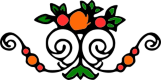 (I am thankful for the gift of perseverance. It keeps me going.)


Back to Virtue Index