Back to Virtue Index

Obuweereza ♫ (Service)
Okukozesa ebirabo byaffe okuba abaweereza kwe kukozesa obulamu bwaffe mu bujjuvu.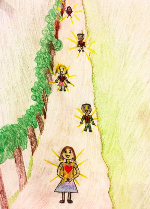 (Using our gifts to be of service is the fullest expression of our lives.)

Buli lukya tufuna engeri ezenjawulo ez'okubeera abomugaso.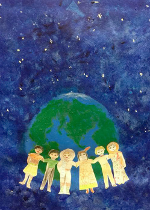 (Everyday, we find multitude of ways to be useful.)

Mu buli kye tufuna, omutindo gw'obulamu bwaffe guva mutindo gw'okufuba kwe tutaddemu.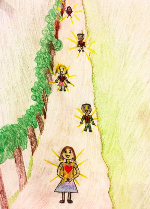 (Whatever we may achieve, the quality of our own life comes from the quality of our contribution.)

Ekisooka kya byonna tuweereza abagalwa baffe.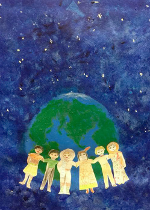 (First and foremost we serve our loved ones.)

Tumanya ebyetaago by'abalala, tuzuula bye bagala era ne tubayamba.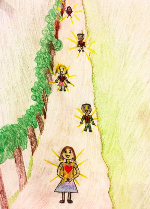 (We notice others needs, we discover their wishes, and respond helpfully.)

Tetulinda kusabibwa.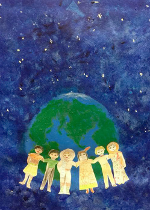 (We don't wait to be asked.)

Omwoyo gw'obuweereza guteeka obuwanguzi mu buli kye tukola.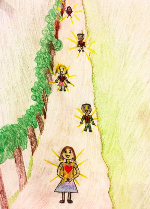 (A spirit of service invests whatever we do with excellence.)

Tukola n'obusobozi bwaffe bwonna.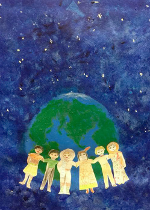 (We give our best efforts.)

Abantu abagala okukola obuweereza basobola okukyusa ensi eno.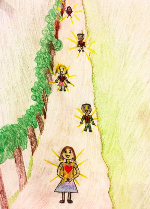 (People who want to be of service can change the world.)

====

"Kisoboka buli omu okubeera ow'amaanyi… kubanga buli omu asobola okuweereza. Tolina kuba na diguli okuva mu college olyoke okole obuweereza… weetaaga mutima ogujjudde ekisa. Omwoyo ogujjuziddwa okwagala."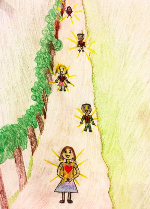 ("Everybody can be great…because anybody can serve. You don't have to have a college degree to serve… you only need a heart full of grace. A soul generated by love.")
REV. MARTIN LUTHER KING. JR.

Empisa y'Obuweereza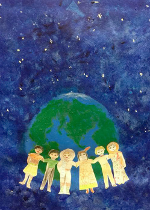 (The Practice of Service)

Noonya omukisa gwonna okubeera ow'omugaso.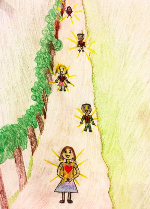 (I look for opportunities to be useful.)

Nkola n'omutima gwange gwonna.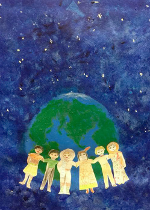 (I work with wholehearted enthusiasm.)

Nkolera abooluganda n'abeemikwano ebintu nga biva ku ntobo y'omutima gwange.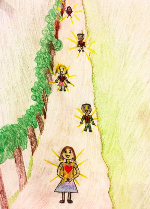 (I do thoughtful things for my family and friends.)

Sirinda kugambibwa nga waliwo ekyetaaga okukolebwa.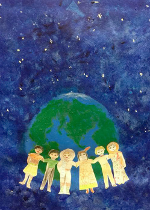 (I don't wait to be asked when something needs doing.)

Nzisaayo omwoyo wamu n'obudde ku bwereere.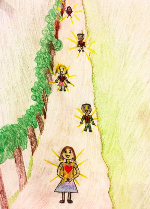 (I give freely of my time and attention.)

Nkozesa ebitone byange okukola enkyukakyuka mu nsi.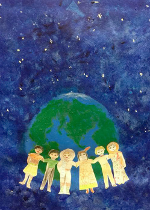 (I use my gifts to make a difference in the world.)

Neebaza ku lw'ekirabo ky'Obuweereza. Kifuula obulamu bwange essaala.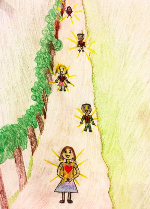 (I am thankful for the gift of service. It makes my life a prayer.)


Back to Virtue Index